Parent Notices for September 2022 - Weeks 1&2
2nd Sep 2022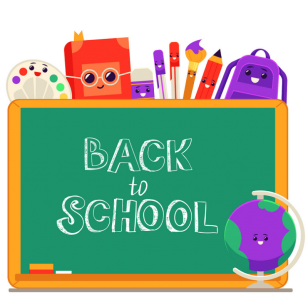 Dear Parents,
I wish to welcome you all back to school and hope that the year ahead is a happy one for you and your children! Please take a few minutes to read through the news items below so you are aware of upcoming events for the month of September. The school app will be used regularly for communicating with you (it can be downloaded from the Schools NI app - on Apple and Android) You will need to search for St Malachy's Ballymoyer). If you'd prefer email alerts, you can request this on the homepage of the school website.
Thank you!
SEPTEMBER NEWS ITEMS - WEEK 1&2
The School Bus: The Education Authority has not yet agreed to reinstate our normal bus route. The EA manager has emailed the school to say that there are only 5 pupils entitled to the bus this year (who live beyond the 2 mile limit). As a result, the bus is not travelling through Ancurk or Whitecross in the mornings or afternoons. This is a very disappointing result for our school, but one that needs to be contested with EA. Therefore, If you haven't formally applied for bus transport yet, please phone the transport team and also complete the online online form here: https://www.eani.org.uk/financial-help/home-to-school-transport/transport-online-applications
Transport Helpline 028 9598 5959
Monday to Friday 9:30am - 12:30pm & 1:30pm - 4:30pm
Email: Transport-Armagh@eani.org.uk
If you have applied and been rejected, you can appeal here: https://www.eani.org.uk/financial-help/home-to-school-transport/transport-appeals
Free School Meals: If you haven't yet applied please do so without delay, as it takes time before your child will be added to the school's list. https://www.eani.org.uk/financial-help/free-school-meals-uniform-grants/apply-for-free-school-meals-uniform-grants
Unfortunately, if your child is not on the Free meals list, a payment of £2.60 is needed per day. The school dinner menu for September will be available here: www.ballymoyer.com/dinner-menu
School Nurse Visit: For Primary 1 pupils on 13th September between 9am - 1.30pm
School Holidays/Closure dates: are listed here for the year: https://www.ballymoyer.com/parents/holiday-list/
Uniforms: PE Uniforms are to be worn on Friday and then on Wednesdays and Fridays from next week on eg. week of 12th September.
Minders Club for P123 pupils commences on Monday 5th September.
Payment is £3 per day - which should be paid along with dinner money on a Monday - in a separate envelope, stating the days that you wish your child to attend.
Data Collection Forms: An information pack will be sent home to each family in the week ahead, containing a few forms which will need completed. These request details such as: addresses, names and contact numbers for you and those who may be collecting your children; consent for photographs/trips, information about medical conditions/allergies etc. We would be very grateful if these could be completed and returned to the class teachers, so we can contact you quickly if the need arises.
Covid Cases: If your child tests positive for Covid, he/she must remain at home for 3 days. More details/advice can be found here:
https://www.nidirect.gov.uk/articles/coronavirus-covid-19-testing-and-stay-home-advice?fbclid=IwAR3aWdKR5kWhEMaJ2F0m4Ek5hRTFuL2ZYQRzaGJS7LN4TVx02K6hcWvTYII
Any queries: Please email info@stmalachys.ballymoyer.ni.sch.uk
Thank you in advance for your support for the year ahead!
Justin Toner
Principal
St Malachy's Primary School
74 Ballymoyer Road, Whitecross, Co Armagh. BT60 2LA
Telephone: 028 37507428 | Email: jtoner775@c2kni.net