Our Vision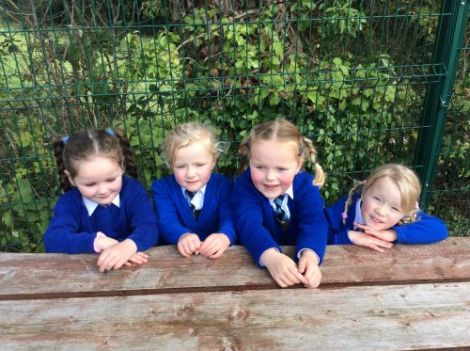 Vision & Motto
Learning Together, Supporting Each Other, And Always Doing Our Best!
Statement of our Mission
In St Malachy's Primary School, we aim to provide a safe and caring learning environment in which the potential of each child can be developed to the full. We deliver a broad and balanced curriculum which ensures a high quality education for all pupils.
We use a range of teaching, learning and assessment approaches, to meet the needs of all pupils and offer a range of extra curricular activities.
We encourage all pupils to give of their best in everything they do. Friendships are nurtured; Effort is recognised; Talents are promoted, and Our Faith is celebrated and passed on.
As a school community we work together so our children will be able to face the future with confidence.
Expression of Our Catholic Ethos
Achieving Together Through Sport & Gaelic Games
High Standards in Information Technology
Recognition for Endeavour
Respect for Self and Others
Promoting Creativity Through the Arts
Our School has a close connection to St Malachy's Church

Pupils are recognised for endeavour through weekly certificates and the Fr. Roger's Cup

Our school has an annual Christmas Show to showcase our children's talents

We participate in Gaelic Games in association with Cuman na mbunscol

We endeavour to build relationships with other faith schools to promote a respect for diversity.
St Malachy's Primary School
74 Ballymoyer Road, Whitecross, Co Armagh. BT60 2LA
Telephone: 028 37507428 | Email: jtoner775@c2kni.net