Child Protection & Complaints Process
Child Protection & Complaints Process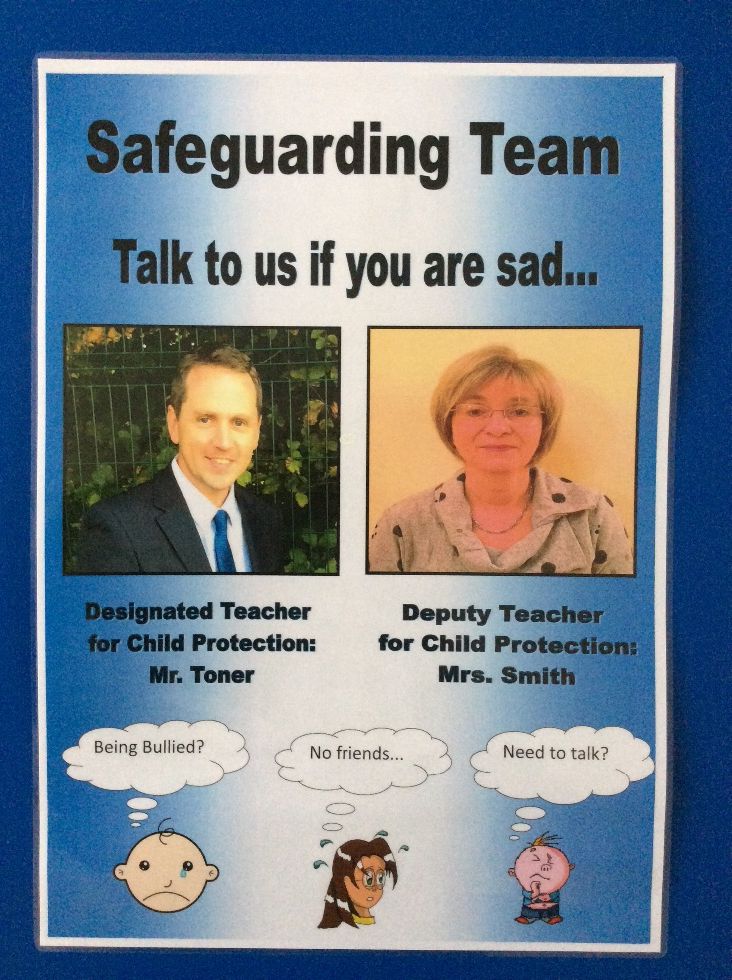 CHILD PROTECTION & SAFEGUARDING PROCEDURES
Mr Toner & Mrs Smith are the Designated Teachers for Child Protection Issues.
Please note: If a child in our school makes a disclosure about Child Abuse, the teachers responsible have a legal responsibility to inform Social Services, to ensure the safety and protection of the child.
Equally if a child is presenting with the signs and symptoms of Child Abuse (see our policy) a referral will have to be made.
Our Child Protection and Safeguarding Policy / Procedures will be followed by Mr Toner / Mrs Smith (without delay) before making a referral.
Parents/Guardians/Carers should read the policy relating to these issues. Parents will be informed annually about any changes to this policy.
COMPLAINTS AGAINST A MEMBER OF STAFF
If you wish to make a complaint against a member of staff, or you are concerned about your child's (or another child's safety) please follow the complaints procedure (to the right of this text) . For more information, please refer to our schools Safeguarding and Child Protection Policy.
St Malachy's Primary School
74 Ballymoyer Road, Whitecross, Co Armagh. BT60 2LA
Telephone: 028 37507428 | Email: jtoner775@c2kni.net