Fr Roger's Cup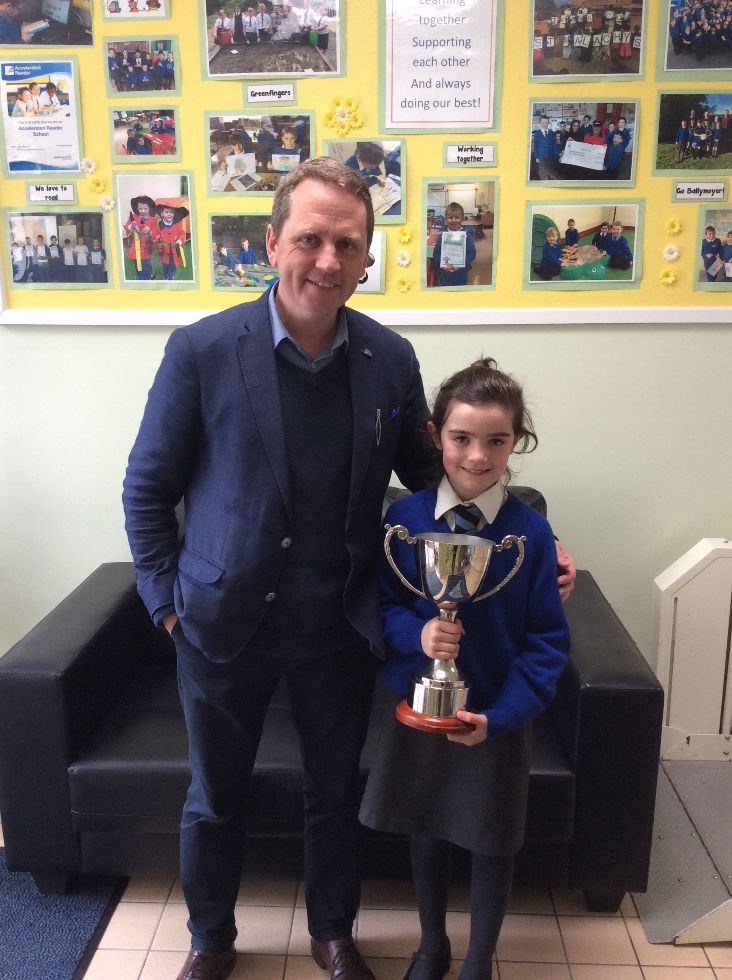 Mr Toner presents the Cup to Orlagh
Mr Toner presenting to Molly (June 2015)
The Father Roger's Cup is awarded at the end of each month to a pupil who has made an excellent contribution to school life.
The cup was instituted by Mr Kennedy in 2014 in memory of Fr Michael Roger's (RIP) who was our Parish Priest.
Fr Rogers was from Banbridge, Co Down and served as the parish priest in Loughgilly for a number of years. He was a kind and gentle person who encouraged us to carry our rosary beads with us. We have very fond memories of the school masses he celebrated for us every Thursday morning.
Every pupil in our school aspires to win the Fr. Roger's Cup. It is a very special award and a great privlege to become a recipient of it.
St Malachy's Primary School
74 Ballymoyer Road, Whitecross, Co Armagh. BT60 2LA
Telephone: 028 37507428 | Email: jtoner775@c2kni.net