Pupil of the Week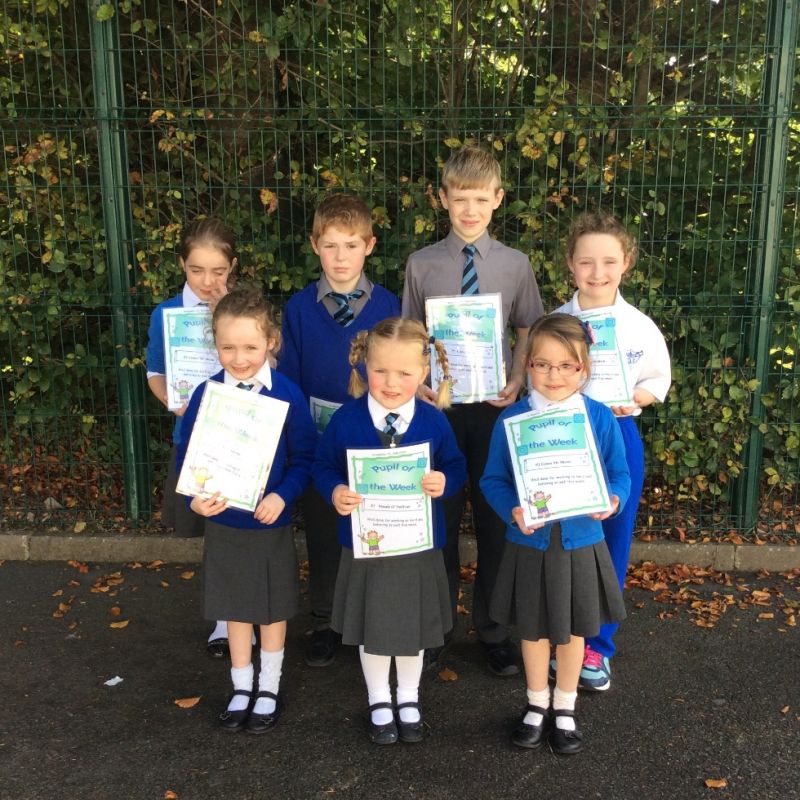 October Winners
Erin P3
Niamh P1
Aoibha
Joseph
Oisin
Jack
Lauren and P5 pupils
Grace P2
Sienna P4
Miceal P5
Amber P6
Conor P7
PUPILS RECEIVE CERTIFICATES TO RECOGNISE THEIR GOOD BEHAVIOUR AND HARD WORK IN SCHOOL.
On Thursdays one pupil in each year group is selected as the Pupil of the Week.
We have a weekly assembly and our teachers present certificates to those pupils who have made a special effort during that week.
Our photographs are taken by class teachers and we take the certificates home in recognition of our good manners, respect for others and efforts in school.
Well done to all those pupils who have won Pupil of the Week!
St Malachy's Primary School
74 Ballymoyer Road, Whitecross, Co Armagh. BT60 2LA
Telephone: 028 37507428 | Email: jtoner775@c2kni.net